iCoachKids
3rd International Conference
June 14-15th 2019
Hosted By
3rd iCoachKids International Conference
"Child Centred Coaching"
University of Limerick June 14th and 15th 2019
Hosted By Sport Ireland Coaching
The event will be the 3rd conference of this 36-month project co-funded by the Erasmus+ programme of the European Commission.
Under the overall theme of 'Child Centred Coaching', an international line-up of renowned youth sport experts will deliver keynotes, workshops and practical sessions over the two-day event. Keynotes include:
• Prof Dan Gould, Director of Youth Sports Institute, Michigan State University, USA
• Prof Marie Murphy, Professor of Exercise and Health, Dean of Postgraduate Research and Director of the Ulster Doctoral College, University of Ulster, Northern Ireland
• Prof Nicolette Schipper – van Veldhoven, Professor of Sport Pedagogy, Windesheim University of Applied Sciences, Netherlands
• Prof Catherine Woods, Chair in Physical Activity and Health, University of Limerick, Ireland
• Kris van der Haegen, Director of Coach Education, Royal Belgian Soccer Association, Belgium
• Dr Sergio Lara-Bercial, Leeds Beckett University and the International Council for Coaching Excellence, Leeds becket University, UK
The delegates will have an opportunity to attend eight keynote sessions and select from multiple workshops addressing issues including creating effective children's coaches, keeping children involved, child centred coaching, session planning, physical literacy, ethics in children's sport, holistic coaching, the pedagogical and motivational sport climate, and the role of parents in sport.
A Global Movement is Born
At the previous Conference in Leeds, the most significant element of the conference was the confirmation that iCoachKids, its philosophy and its main goal of supporting the development of a specialist children sport coaching workforce are much more than a three-year project, but has grown in to a global movement.
Sport Ireland Chief Executive, John Treacy, said:
"Sport Ireland is delighted to host the 3rd iCoachKids Conference in the University of Limerick. The previous edition of this event attracted a global audience from as far afield as the USA, Australia and South Africa, and we're looking forward to a large number of delegates to listen to and debate some of the most important issues relating to creating effective children's coaches. I would also encourage as many Irish coaches as possible to attend what will be an invaluable two days."
iCK Project Director Dr Sergio Lara-Bercial said:
"We are delighted that Sport Ireland are hosting the 3rd iCoachKids Conference, and we are looking forward to engaging with National and International delegates, through our exciting technical programme."
For more information contact Sheelagh Quinn
e: sheelagh.quinn@coachingireland.com
t: 00353 61 202895
Project Partners
Nicolette Schipper Van Veldhoven
Prof. Dr. Nicolette Schipper – van Veldhoven is, since September 2014, professor 'Sport Pedagogy, especially towards a safe sport climate' at the Windesheim University of Applied Sciences, knowledge center Human Movement and Education, Zwolle, the Netherlands. She has a Bachelor degree in Physical Education, master in Child Psychology. She obtained her PhD at Utrecht University, faculty of Social Science, with her research "Children with asthma and physical exercise, Effects of a physical exercise programme". She was an assistant professor at Utrecht University (1990-2000), consultant at Ernst & Young (2000-2002) and senior advisor international affairs, head of knowledge management and program manager Research at Netherlands Olympic Committee*Netherlands Sport Confederation (NOC*NSF, 2002-2014). She now combines her professorship (3 days a week) with a her function program manager Research and Innovation at NOC*NSF (2 days a week).
She has extensive experience in teaching PE, in scientific data collection, designing and conducting (applied) research in sport and translating science into practice. She published several scientific articles, book chapters and reports on transgressive behavior, sexual harassment, sport and children with special needs and pedagogical perspective in sport.
Currently she is involved/co-applicant in projects as interpersonal violence in sport, Sport and Vulnerable Youngsters, Inclusive Environments and creating a pedagogical sport club climate. She is a member of Brunel International Research Network for Athlete Welfare (BIRNAW) and member of the taskforce Sexual harassment and Sport of International Olympic Committee (IOC).
Sergio Lara Bercial
Sergio is a Reader in Sport Coaching at Leeds Beckett University and the International Council for Coaching Excellence. Originally from Spain, he has lived in the UK since 1999. Sergio has coached basketball at all levels, from community and schools to senior internationals, but admits that there is nothing like standing in front of a bunch of children and trying to make sure they come back next week. His research interest revolve around positive youth development in sport and coach education and development. Sergio travels extensively supporting countries and federations develop their coaching systems.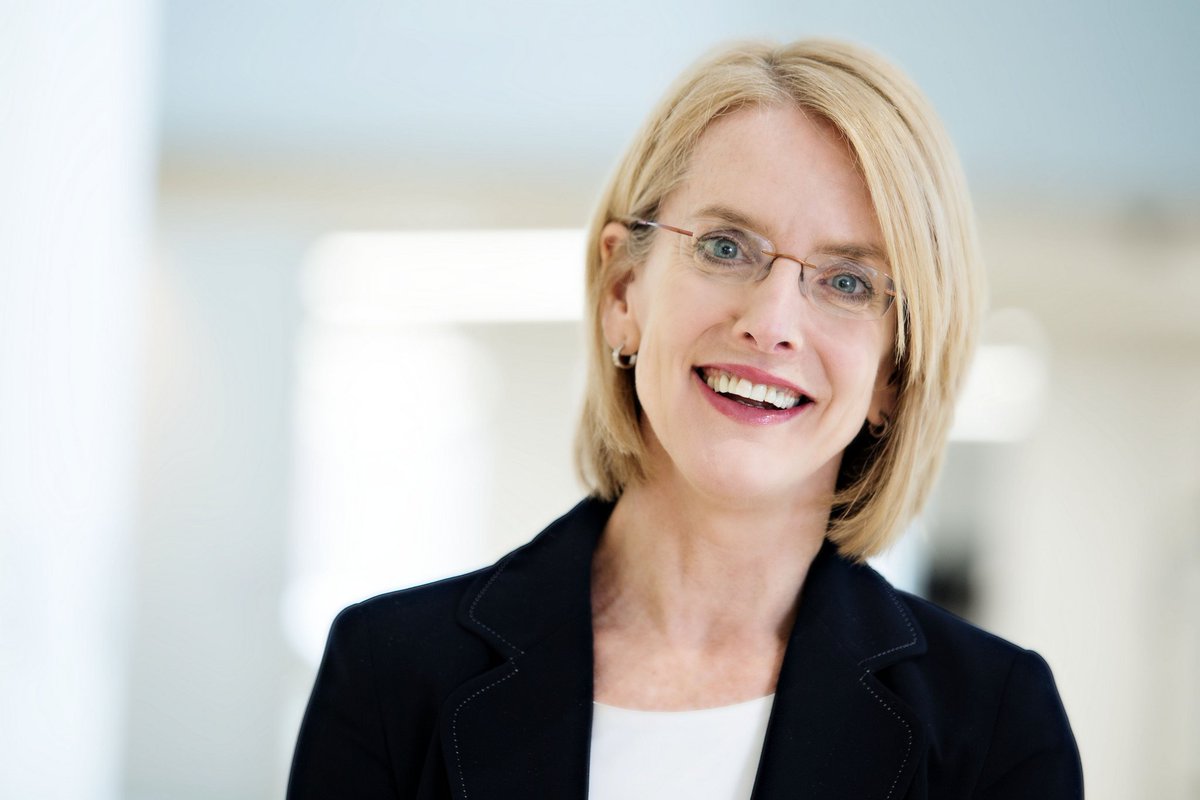 Professor Marie Murphy
Marie is Professor of Exercise and Health, Dean of Postgraduate Research and Director of the Ulster Doctoral College. She graduated from Ulster with a BA (Hons) Sport & Leisure and PGCE (with distinction) in Physical Education and was awarded an MSc in Sports Science (with distinction) and a PhD in Exercise Physiology from Loughborough University.
Marie's research focuses on the effect of physical activity and exercise, in particular walking, on health and uses multidisciplinary approach that has included outcome measures ranging from the behavioural to the biochemical. Her work has contributed to the evidence base underlying the current physical activity guidelines in the US, UK and Ireland and she was a co-author of the UK guidelines by the 4 Chief Medical Officers in the report "Start Active Stay Active" (DoH 2011). She has over 140 peer- publications including a number of highly cited peer-reviewed papers, book chapters and invited editorials.
Marie is a member of the UK Chief Medical Officer's expert advisory group on physical activity and is currently leading the scientific panel reviewing the UK physical activity guidelines for adults. She is a fellow of the American College of Sports Medicine (ACSM), the British Association of Sport & Exercise Sciences (BASES) and the Higher Education Academy and is on the Board of the International Society of Physical Activity and Health (ISPAH) and the WHO Europe Health Enhancing Physical Activity Steering Committee (HEPA Europe). She is on the Advisory Board of the Journal of Sports Sciences (JSS) and an Associate Editor for the International Journal of Behavioural Nutrition and Physical Activity (IJBNPA).
Marie was a member of the Research Excellence Framework 2014 (UK-wide assessment of university research quality) sub-panel for Sport & Exercise Sciences Leisure & Tourism and has recently been appointed as Chair of this sub-panel for REF2021.
Marie has held public appointments on the Board of Sport Northern Ireland (2 terms), the General Teaching Council for Northern Ireland and is an advisor for the development of the NI Sport and Physical Activity Strategy. She is an active gymnastics coach and chair of the Board of Directors of City of Lisburn Salto National Gymnastics Centre.
Kris Van Der Haegen
Master Roman Languages (University of Leuven)
Holder of the UEFA Pro License (2012)
Instructor at the Coach Education school (R.B.F.A.) : all levels
Belgian Football Association (since 2008)
Coach Education technical coordinator (2008-2012)
Assistant Coach Belgium National Teams (U15/U16/U17) (2008-2011)
Coach Education Director Belgian FA (2013)
Lead tutor UEFA PRO license course (since 2013)
Head coach Women National team Belgium U19 (2013-2017)
WU19 European Championship (2014)
Scout Women's National A Team of Belgium (2015)
Assistant coach Women's National A Team of Belgium (since 8/2017)
Partner of the iCoachKids project (since 2017)
Team scout men's national A team World Cup Russia
Player on top amateur level : 3rd leagueCoach since 1980 (start at 16 years old)
Grassroots youth coach (U12 and U19) : 15 years experience
Adult coach: 10 years of experience at top of amateur level (4th and 3rd division)
1 season U19 coach Zulte Waregem (1st League)
1 season coach at the 2nd division (2010-2011)
Professor Catherine Woods
Catherine joined the Department of Physical Education and Sport Sciences (PESS), Faculty of Education and Health Sciences at the University of Limerick (UL) in 2016. Catherine is a member of UL's Health Research Institute and my research cuts across its themes of technology, lifestyle and health. She enjoys developing and testing theoretically sound interventions to change population levels of physical activity. She seeks better, more systematic methods of bringing research, practice and policy closer together to achieve real and sustainable impact. Currently, Catherine is working on interventions targeting primary prevention in school-aged children including 'the Healthy Ireland Demonstration Project', and 'Keeping Youngsters Involved' a project trying to prevent dropout from sport amongst teenagers. She believes that physical activity is a best buy in terms of public health and it has the potential to improve health and wellbeing for everyone, irrespective of age, ability or condition. Since joining UL in 2016, Professor Woods' has led - as Principal or Co-Investigator –successful grant applications generating a total income of €5,585,736 (€1,986,000 to UL). Professor Woods has successfully trained 8 PhD and 6 MSc research students, and currently, her Physical Activity and Health (PAH) research group has one research fellow and four post-doctoral researchers, seven full-time research assistants and five PhD students. Since January 2018, PAH members have published >15 peer-reviewed journal articles and presented at >30 (inter)national conferences.
Professor Dan Gould
Dan Gould is the Director of the Institute for the Study of Youth Sports and Professor in the Department of Kinesiology at the Michigan State University. As Director he focuses his efforts on achieving the Institute's mission which is to provide leadership, scholarship and outreach that transforms the face of youth sports in ways that maximize the beneficial physical, psychological and social effects of participation for children and youth while minimizing detrimental effects. Actively involved in research, Dan has studied the stress-athletic performance relationship, sources of athletic stress, stress and burnout in young athletes, the psychology of coaching, and athletic talent development. Dan's current research focuses on how coaches teach life skills to young athletes, the psychology of coaching and developing youth leaders through the sport captaincy experience. Dan has over 200 scholarly publications and has been invited to speak on sport psychology topics in over 35 countries. He has been a leader in the development of coaching education programs for the past 30 years. Dr. Gould has helped develop the National Wrestling's Coaches Association Coaching Leadership Program, and has partnered with the Michigan High School Athletic Association and Think Detroit Police Athletic League in assisting them in their coaching education efforts. Dan has also made over 1000 coaching clinic presentations. Two research-based children's sports texts have been co-edited by Dan and he served as one of the founding coeditors of The Sport Psychologist. Finally, he has co-authored, Foundations of Sport and Exercise Psychology (with Bob Weinberg), the most widely used textbook in sport and exercise psychology, Understanding Psychological Preparation for Sport: Theory and Practice of Elite Performers (with Lew Hardy and Graham Jones) and Sport Psychology for Young Athletes (with Camilla Knight and Chris Harwood).
Sport Ireland Coaching
University of Limerick
Limerick
Ireland
V94 YDE9
Contact Us
If you have any questions about the conference, please don't hesitate to contact us by filling in the form opposite.